Eritrean Christians were joined by Muslims in the capital Asmara for the celebration of this year's Meskel – the Orthodox commemoration of the discovery of Christ's True Cross.
Information minister Yemane Meskel posted on Twitter photos of the event that also had in attendance government officials and members of the general public.
The event took place at Asmara's September Square with the Orthodox faithful undertaking a series of religious rites that involved prayers, singing, drumming and the lighting of a symbolic bonfire (demera).
The Secretary of the Holy Synod of the Eritrean Tewahdo Orthodox Church, Abune Lucas headed prayers followed by religious hymns around the Damera torch.
Speaking at the ceremony, Abune Lucas stated that this year's Meskel Holiday has unique meaning as it is being celebrated at a time in which peace and friendship accord has been reached by Eritrea and Ethiopia.
Memhir Simon Beyene on his part gave briefing on the historical background of the Meskel Holiday. Memhir Beyene went on to say that the prevailing peace prospect was the result of the heavy sacrifice our martyrs paid and called for its preservation.
Following the prayers, Abuna Lukas, Secretary of the Holy Synod, and the Governor of the Central region, Maj. Gen. Romodan Aweliai jointly lit the "Damera" torch.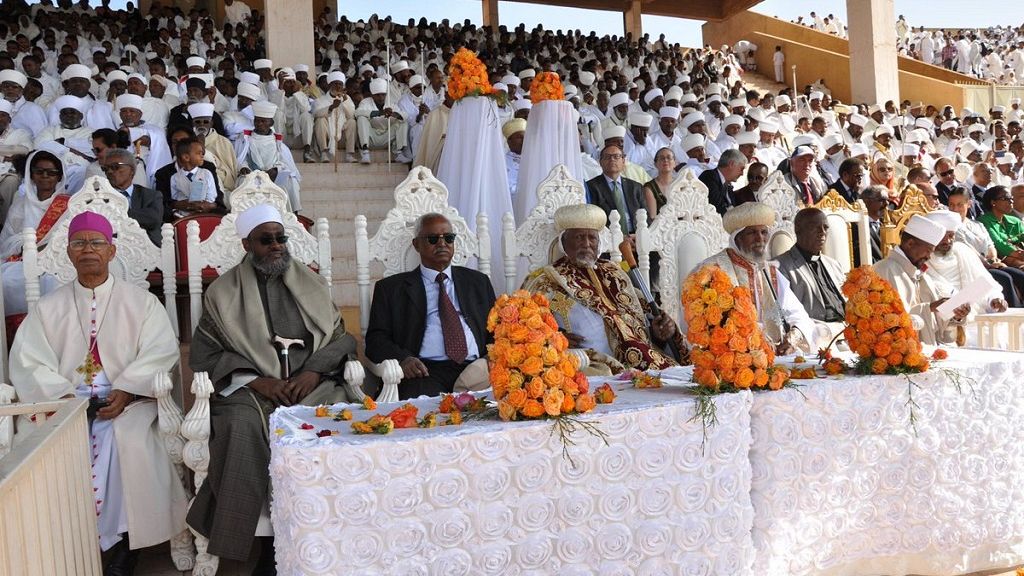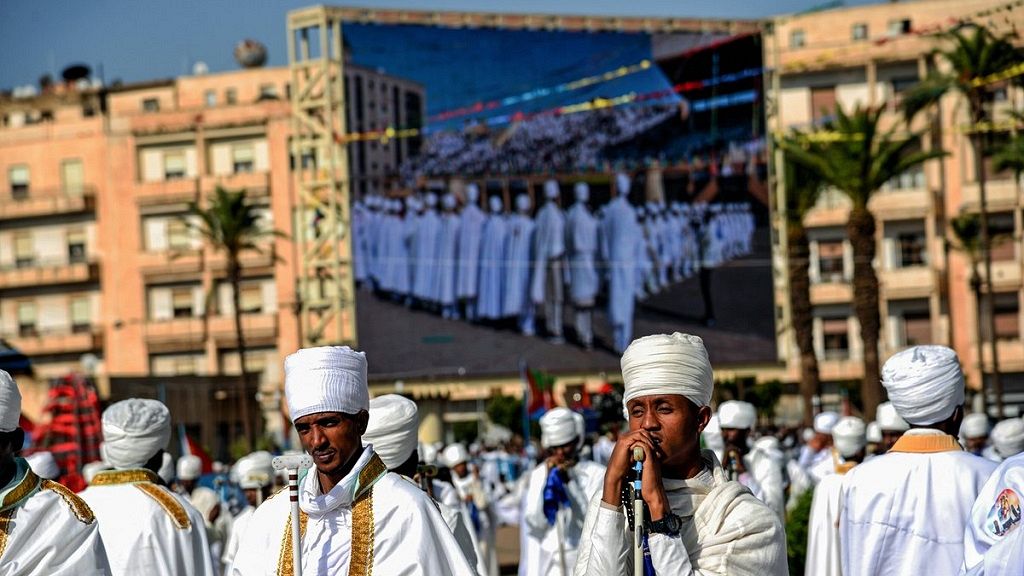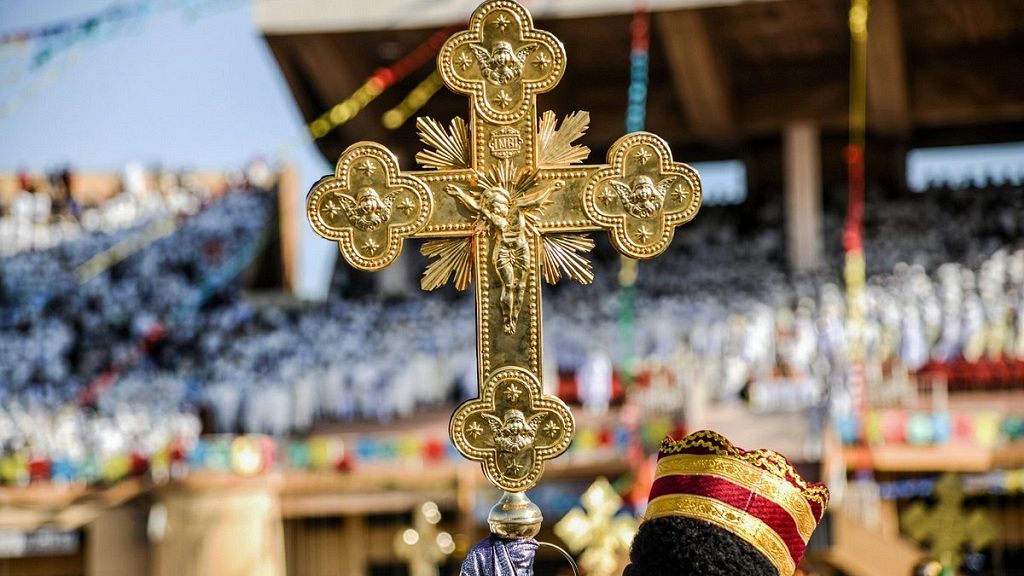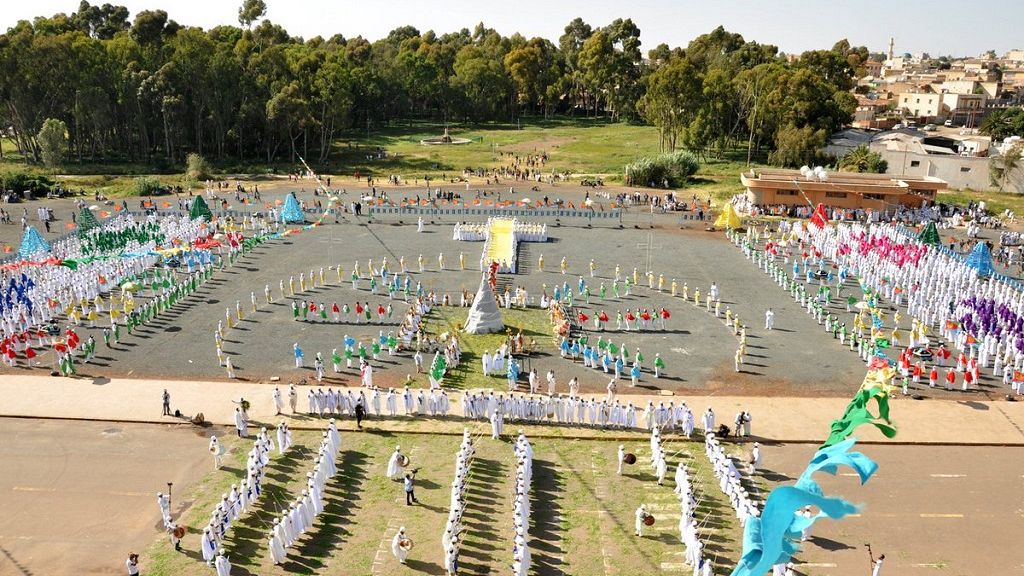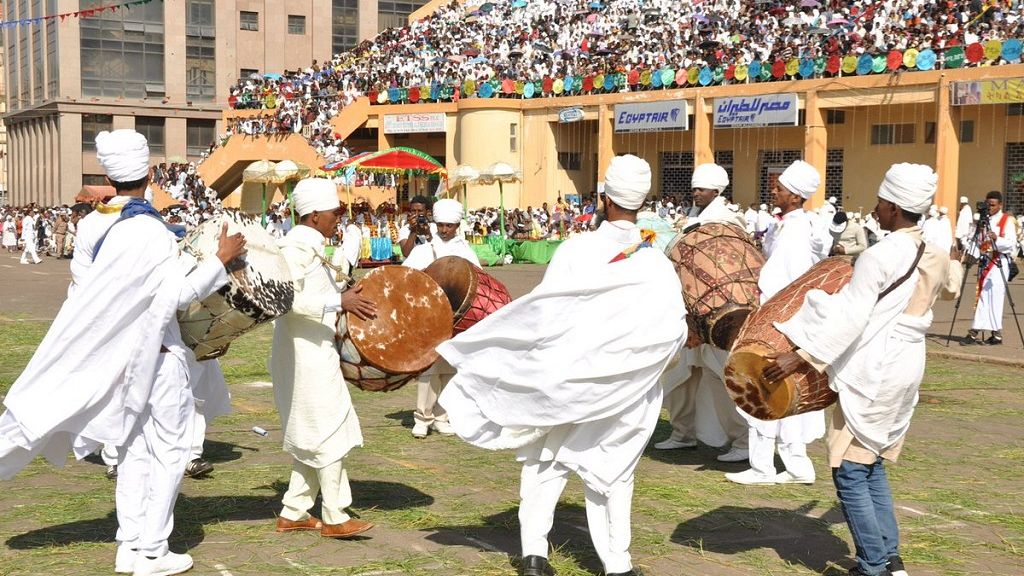 What is Meskel about?
The annual event which falls on September 27 or September 28 in a leap year commemorates the fourth century discovery by Roman Empress Saint Helena (Queen Eleni) of the True Cross on which Jesus Christ was crucified.
The festival is celebrated by Ethiopian and Eritrean Orthodox churches. It is marked by the burning of a large bonfire and a procession (Demera) which witnesses tens of thousands of adherents and tourists gather at a common grounds.
The bonfire and procession commemorates the belief that Queen Eleni – as she is called by the Orthodox churches – was directed to the true cross through a dream in which she was told to start a bonfire and follow the smoke to where the cross was buried.
The procession is either held on the evening before the festival or on the day itself. Little processions are also held at homes and rain is expected at the end of the event to put out the fire. If the rain falls, the year is expected to be prosperous.
Ashes from the remains of the fire is collected the next day and used to mark the foreheads of faithful with the sign of the cross. A feast is held afterwards.
Photos courtesy: GhideonMusa and hawelti